Professional Floor Installation in Houston
Let's combine the floors with the furniture. It should go without saying that your choice of furniture will greatly influence the look of the room, and naturally, make a small space feel tiny if you bring in that cumbersome sofa or try to squeeze in a sectional that doesn't fit. But it's not just about the size of the furniture, it's also about matching it with the floors because you don't want to negate the effect of a wonderful bright floor.
Keep this in mind:
Contrasts are beautiful, but dark furniture can make a light floor lose its purpose in this scenario, so consider matching light floors with furniture in a complementary hue.
If you have wooden furniture, make sure it boasts a slightly different hue than the foundation on the floor.
You don't have to choose a monochromatic approach. Just avoid dark hues (as mentioned before) and stick to pastels to keep the place looking bright and lively.
Source: flooringinc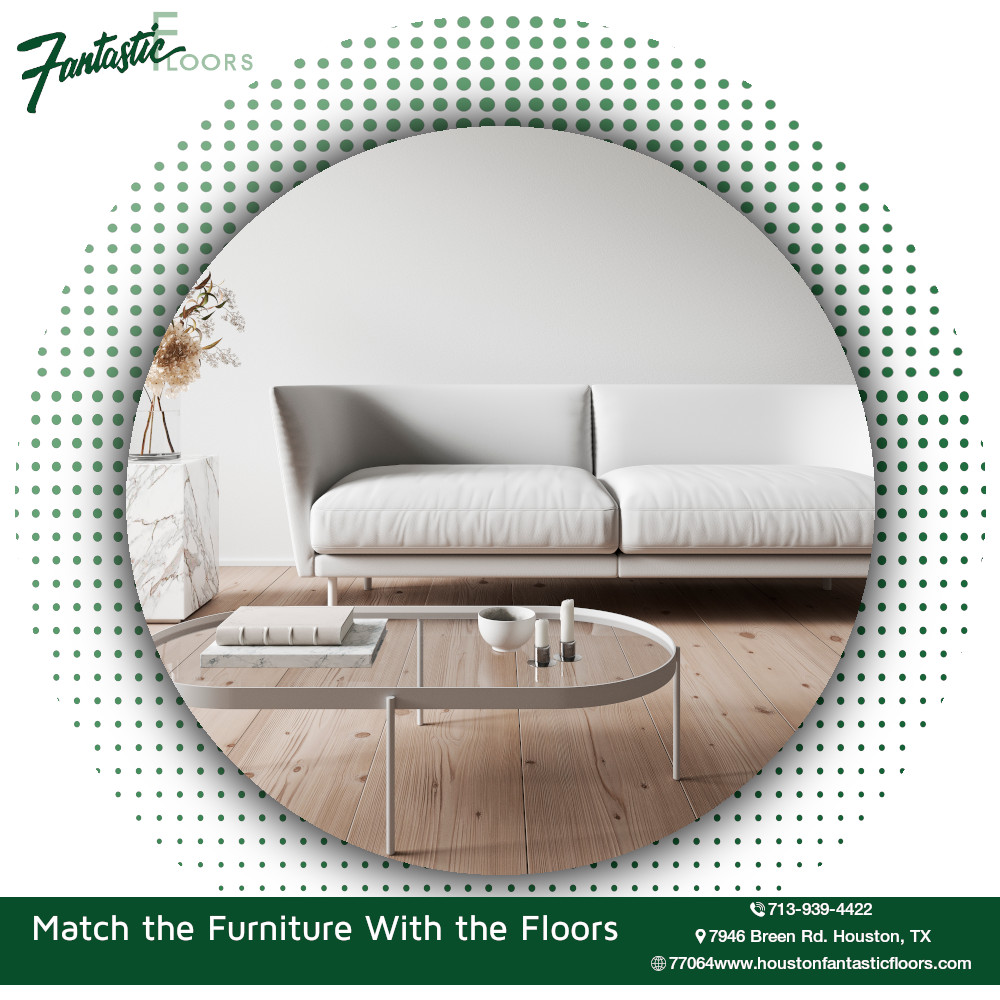 About Fantastic Floors, Inc. We are a successful company with more than 25 years of experience in the market. We have the infrastructure, high quality equipment, materials and supplies to achieve and exceed the expectations of our customers, allowing us to gain the confidence and loyalty for our services. We have more than 500 residential, 300 properties and 25 commercial customers totally satisfied with our services.
Professional Floor Installation in Houston
Fantastic Floors, Best Carpet Installers in Houston, Best Floor Installers in Houston, A/C Duct Cleaning in Houston, Best Carpet Cleaning in Houston, Best Carpet Installation in Houston, Best Carpet Shampoo in Houston, Best Floor Installation in Houston, Carpet Cleaning Companies in Houston, Carpet Cleaning in Houston, Carpet Installation in Houston, Carpet Sale in Houston, Ceramic Tile Sale in Houston, Commercial Carpet in Houston, Commercial Flooring in Houston, Emergency Water Damage in Houston, Floor Installation in Houston, Flooring in Houston, Flooring Companies in Houston, Hardwood Floor Installation in Houston, Professional Carpet Installation in Houston, Professional Floor Installation in Houston